Pleasant Hill, CA – In a shocking turn of events, a faculty member and former track coach at Diablo Valley College, Kyle Lee Whitmore, has been arrested and charged with heinous crimes related to human trafficking, sexual assault, and pimping. The allegations have sent shockwaves through the Bay Area community and raised concerns about the safety of students on the campus located at 321 Golf Club Rd, Pleasant Hill, CA 94523.
College Student Alleges She Was Sex Trafficked By Coach
Whitmore, 39, a resident of Crockett, is currently being held without bail at the Martinez Detention Facility. The charges against him include human trafficking, pandering, pimping, and multiple counts of sexual penetration by a foreign object. Two women, identified as Jane Doe #1 and Jane Doe #2, were allegedly trafficked for prostitution by Whitmore. Disturbingly, one of the victims is reported to be a student at Diablo Valley College (DVC), according to Tim Leong, a public information officer for the Contra Costa Community College District.
The Contra Costa County District Attorney's Office filed a felony complaint on Monday, outlining nine charges against Whitmore, some of which involve a student. The investigation was initiated after Jane Doe #1 came forward and reported her situation to authorities at Diablo Valley College. Following a thorough investigation by campus police and the Contra Costa County Sheriff's Office, Whitmore was apprehended and taken into custody.
Coach of the Year Arrested For Sex Crimes, Including Human Trafficking
Whitmore, who served as an instructor of communication studies and was the former track & field coach at Diablo Valley College's Pleasant Hill campus, enjoyed a reputation in the community and was even named "Coach of the Year" for California community colleges in 2022. The allegations against him have left the college staff and students shocked and appalled.
Could a College Be Held Liable for Sex Trafficking on Campus?
The Contra Costa Community College District has taken the matter extremely seriously, collaborating closely with law enforcement agencies and the district attorney's office. Tim Leong emphasized that the safety of students and staff is the top priority for the district. He urged the community to exercise patience and allow the investigative process to unfold, refraining from making assumptions or engaging in speculation.
As this is an ongoing investigation, more details are yet to emerge. The district and college authorities are committed to obtaining all the facts and providing a safe and secure environment for their students and staff. The allegations raised against Whitmore are profoundly distressing, and the district is determined to address any accusations of inappropriate behavior by its employees with utmost seriousness. The district and law enforcement agencies will continue to work tirelessly to uncover the truth and bring justice to the victims. Updates on this case will be provided as more information becomes available.
When incidents of trafficking occur on a college campus, the liability of the college may be considered. Factors such as negligence in hiring, inadequate supervision, or a lack of proper policies and protocols to prevent trafficking and protect students may contribute to the college's liability. It is essential for colleges to prioritize the safety and well-being of their students, promptly investigate any reports or suspicions of misconduct, and take swift action to address and prevent such incidents from occurring.
An Interview with Sex Trafficking Attorney: Empowering Survivors Through Civil Litigation
In a recent interview, Laurence Banville sat down with Bobby Thompson, Esq., a prominent sex trafficking attorney based here in California. Together they discussed what survivors of trafficking can do when it comes to pursuing civil cases against those responsible.
Laurence Banville (LB): Thank you for joining us, Bobby.
Bobby Thompson, Esq. (BT): Thank you, Laurence. It's a pleasure to be here and shed light on this crucial topic.
LB: Bobby, survivors of trafficking often face immense challenges while seeking justice. In your experience, what options are available to them when it comes to pursuing civil cases against those accountable?
BT: Absolutely, Laurence. Survivors of trafficking have the option to pursue civil cases against those responsible for their victimization. Civil lawsuits allow survivors to seek compensation for the damages they have suffered, including physical and emotional pain, medical expenses, lost wages, and other related losses. It can also serve as a powerful tool to hold perpetrators and enablers accountable for their actions.
LB: That's an important point, Bobby. Could you elaborate on who can be held liable in these civil cases and how survivors can navigate the legal process?
BT: Certainly, Laurence. In civil cases, multiple parties can potentially be held accountable. This may include traffickers, individuals or entities who facilitated the trafficking operation, such as hotels or online platforms, and even individuals who knowingly or negligently turned a blind eye to the situation. It's crucial for survivors to work with experienced attorneys who specialize in sex trafficking cases. These attorneys can guide them through the process, gather evidence, and build a strong case to maximize their chances of success.
LB: That's invaluable advice, Bobby. For survivors who may be hesitant or unsure about pursuing a civil case, what would you say to them?
BT: It's completely understandable that survivors may have concerns or reservations about pursuing a civil case. However, it's important to remember that such cases not only provide an opportunity for survivors to seek justice and compensation but can also contribute to dismantling the broader network of trafficking and preventing future victims. By taking legal action, survivors can play a crucial role in raising awareness and holding accountable those who have caused them harm.
LB: Thank you, Bobby, for shedding light on the options available to survivors seeking justice through civil litigation. Your insight and expertise are truly valuable in understanding this complex issue.
BT: Thank you, Laurence. It's been my pleasure to discuss this important topic with you today. I hope our conversation helps survivors and encourages them to explore their legal options with the support of experienced attorneys who are dedicated to fighting against sex trafficking.
Take a Stand Against Sex Trafficking
If you or someone you know has experienced the devastating impact of trafficking, it is crucial to seek legal guidance from compassionate sex trafficking attorneys who specialize in this area. Remember, we offer free consultations to help survivors understand their legal rights and explore the options available to them. Together, let us stand against trafficking, empower survivors, and work toward a future where justice and healing prevail. Reach out today to learn more.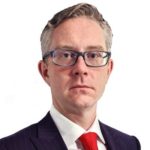 Mr. Banville is a personal injury attorney who has experience in handling auto accidents, work injuries, medical malpractice, dog bites, slip and falls, and representing survivors and victims of sexual abuse. Mr. Banville is affiliated with law firms in Pennsylvania, New York, New Jersey, Delaware, D.C., and Maryland. Abuse Guardian