Fire In NY Apartment Building Leaves Six Injured and One Dead
According to Eyewitness News 7, many residents were displaced after a fire broke out at the  Riis Houses located at 454 E 10th St, New York, NY 10009.
Around 7:15 a.m. on Thursday, December 16, 2021, a loud explosion awoke many residents to find the four-story apartment building on fire. The blast blew out many of the building's windows. Two of the injured included an 18-year-old and a 13-year-old. The blast took out one of the walls to their room. They were forced to evacuate through a window and shimmy down a construction conduit. The two made it to safety and were treated for minor burns and smoke inhalation. Another woman was taken to the hospital in critical conditions for her burns. A man trapped inside a back apartment room was found dead, and at least six people were injured due to smoke inhalation and burns.
The fire investigation found some electric bikes inside the complex and have placed the blame on their lithium-ion batteries. Members of the New York City Housing Authority who runs the apartment complex stated that all inspections had been paused due to Covid 19. They said the checks could have caught the illegally stored electric bikes. Daniel Nigro, the FDNY Commissioner, reported that fires caused by these batteries were becoming a troubling trend in the city.
Read here about another recent apartment fire caused by lithium-ion batteries: https://abuseguardian.legalexaminer.com/legal/bronx-apartment-fire-sparked-by-lithium-ion-battery-injured-one/
Sources:
https://legalherald.com/manhattan-ny-riis-houses-apartment-complex-fire-caused-by-lithium-ion-battery-leaves-one-dead-and-6-injured/
Justice for Victims Injured or Killed in Apartment Fires
Laurence Banville is an experienced fire injury lawyer representing victims in New York. During a recent conversation, he addressed the many parties that could be held accountable for apartment fires caused by lithium-ion batteries.
Legal Examiner: What rights do apartment complex tenants have?
Laurence: Tenants in any apartment complex in the state of New York have the right to a safe living environment. This means free of any varmin, leaks, and hazardous conditions. Tenants have a duty to refrain from damaging the property or storing any prohibited items. These legal obligations protect each other and other tenants. Apartment landlords and management companies have a legal obligation to ensure the structural safety and health standards for all tenants in their buildings. This often includes prioritizing repairs and conducting safety inspections.
Legal Examiner: Can a landlord be held accountable for an apartment fire?
Laurence: Many common safety oversights and violations include broken or missing smoke detectors, crowded fire exits, and faulty wiring or heating equipment. When a landlord fails to improve the conditions and known violations, they could be deemed negligent and held liable in a civil lawsuit.
Legal Examiner: Who else can be held responsible for a fire caused by a lithium-ion battery?
Laurence: Consumers can find Lithium-ion batteries in many devices used every day, including cell phones, laptops, vaping devices, hoverboards, electric scooters, e-bikes, and even electric cars. Most times, these rechargeable batteries do not cause us harm. However, sometimes they can overheat. This can cause them to explode and ultimately set fire to their surroundings. This may be due to user errors but often results from manufacturing defects. If a manufacturer is aware of their product being a hazard but continues to sell it, they can be considered negligent.
Legal Examiner: Can fire injury victims sue for compensation?
Laurence: Identifying the fault for an apartment fire can be complicated. Victims and their families are often too devastated to add the stress of navigating the legal system. However, an experienced fire injury lawyer understands the laws and can help identify any parties at fault. They will also ensure victims and their families get the compensation they deserve.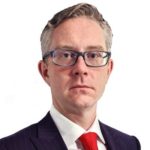 Mr. Banville is a personal injury attorney who has experience in handling auto accidents, work injuries, medical malpractice, dog bites, slip and falls, and representing survivors and victims of sexual abuse. Mr. Banville is affiliated with law firms in Pennsylvania, New York, New Jersey, Delaware, D.C., and Maryland. Abuse Guardian