WAPPINGERS FALLS, New York – A devastating explosion occurred on Thursday afternoon in Wappingers Falls, resulting in more than a dozen people being injured and a home being destroyed. The incident took place when Central Hudson contractors struck a 3/4-inch gas service line while performing routine maintenance, causing a fire and explosion.
Natural Gas Explosion Details and Injuries
The incident took place around 12:15 p.m. at 4 Brick Row. As a result of the explosion, ten civilians and five first responders sustained injuries. Among the injured, eight adults and two children were affected as civilians, while one firefighter and four police officers were injured as first responders. The injured individuals were provided medical care at various hospitals within the Westchester Medical Center Health Network. Three of the victims are in critical condition, five are in serious condition, and one is in good condition.
Gas Company's Immediate Response
Following the explosion, Central Hudson cut off electric and natural gas service to the immediate area at 1:30 p.m. on Thursday, and the service remained unavailable throughout the evening.
Community Support for Survivors of Fire and Explosion
Governor Kathy Hochul promptly responded to the incident by deploying state emergency services personnel to assist in the response efforts. In a statement, Governor Hochul urged all New Yorkers to follow the directions of law enforcement and other first responders involved in ensuring community safety. She expressed her solidarity with the Village of Wappingers Falls and called for collective prayers for everyone affected.
Victims Trapped in Explosion Rubble
The building that bore the brunt of the explosion was a multi-family brick structure with a basement and two floors. According to officials, the gas infrastructure in some of the homes in the area dates back to the 1930s or 1940s. The investigation is ongoing to determine the status of all victims trapped under the rubble, but no fatalities have been reported thus far.
Seeking Compensation: Pathways for Gas Explosion Survivors
In the wake of the devastating gas line explosion that rocked Wappingers Falls, we sat down with Laurence Banville, Esq., a local New York-based explosion lawyer, to shed light on how victims and their families can seek justice through civil lawsuits against negligent gas companies.
Legal Examiner (LE): Thank you, Mr. Banville, for joining us today. In light of the recent gas explosion in Wappingers Falls, can you provide some insight into how victims of gas explosions, in general, can pursue justice through civil lawsuits?
Laurence Banville (LB): Certainly. First and foremost, my heart goes out to all those affected by this tragic event. In cases like these, where negligence may have played a role, victims and their families have the right to seek justice. They can initiate civil lawsuits against the gas company or any other party whose negligence contributed to the incident. These lawsuits aim to hold responsible parties accountable and seek compensation for the physical, emotional, and financial damages incurred.
LE: What would be the primary factors to consider when pursuing such a lawsuit?
LB: It's crucial to establish negligence on the part of the gas company or other entities involved. This may involve gathering evidence, such as documentation of maintenance records, inspection reports, and expert opinions. Additionally, it's important to assess the extent of damages suffered by the victims, including medical expenses, rehabilitation costs, lost wages, pain and suffering, and emotional distress. Consulting with experienced explosion attorneys can help navigate the complex legal process and build a strong case.
LE: Are there any specific challenges victims and their families may face in these types of lawsuits?
LB: Absolutely. One challenge is determining liability and establishing a causal link between the negligence and the explosion. This may require extensive investigation and expertise in handling complex technical and regulatory aspects of gas infrastructure. Additionally, dealing with insurance companies and their legal teams can be daunting for individuals already grappling with the aftermath of a traumatic event. Having a skilled attorney by their side can level the playing field and ensure their rights are protected.
LE: Lastly, what message would you like to convey to the victims who have been affected by a gas explosion or fire?
LB: Victims of these tragic incidents should know that they are not alone in this journey. By seeking legal recourse, they can hold those responsible accountable for their actions and obtain the compensation they deserve. It's important to remember that pursuing justice through civil lawsuits not only helps individuals heal and rebuild their lives but also highlights the need for safer practices within the industry.
Justice for Gas Explosion Victims
For gas explosion survivors, obtaining compensation is a crucial step towards rebuilding their lives and recovering from the devastating incident. By seeking legal representation from experienced gas explosion attorneys, survivors can navigate the complexities of the legal system and pursue the compensation they deserve. With their expertise, our team of attorneys fight tirelessly to hold negligent gas companies accountable for their actions. If you or a loved one have been affected by a gas explosion, remember that justice and compensation are within reach. Take action today and consult with our skilled attorneys, who will advocate for your rights and help you secure the compensation you need to move forward with your life.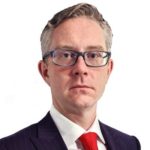 Mr. Banville is a personal injury attorney who has experience in handling auto accidents, work injuries, medical malpractice, dog bites, slip and falls, and representing survivors and victims of sexual abuse. Mr. Banville is affiliated with law firms in Pennsylvania, New York, New Jersey, Delaware, D.C., and Maryland. Abuse Guardian