Was Craig Burden Listed in the Southern Baptist Convention Abuse Investigation Report?
Craig A. Burden, a former music leader at the Calvary Baptist Church in Lafayette, IN, was found guilty of child pornography possession and attempted child exploitation. He was arrested on charges including vicarious sexual gratification involving a victim younger than 14 years old, and also had child pornography on his computer.
Burden was released from prison in June 2018 and has a ten-year sex offender record in Indiana. Burden is not permitted to have contact with anyone under the age of 16 unless the court permits it or he successfully completes a sex offender treatment program.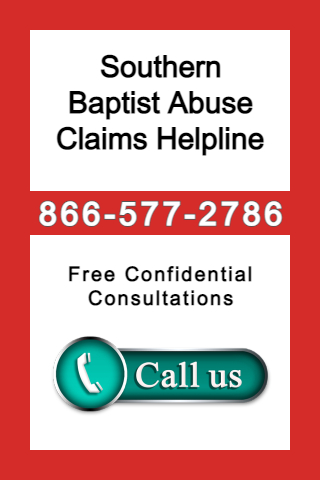 SBC Guidepost Report PDF
According to the Washington Post, a 300-page report was launched on Sunday, May 22, 2022. The document consists of horrible brand-new details regarding certain abuse instances and clarify how denominational officials actively opposed abuse prevention and change for several years.
Southern Baptist Convention leaders have actually revealed a comprehensive and independent 3rd party examination that discovered that abusers were often overlooked, forgotten, or perhaps criticized by upper-level church administrators from within this religious denomination of greater than 16 million people. Moreover, it revealed these leaders frequently deceived their very own members to keep them from being aware of the rampant sexual misconduct.
Click to read more about the SBC Guidepost Report PDF
A Story of Dismissed Misconduct
For nearly twenty years, survivors who were sexually assaulted sought to contact the administration of the "SBC" concerning the preachers and congregation staff members. Almost all of these reported occurrences fell outside of the statutes of limitations, making it uncertain how many perpetrators were actually charged. According to the report, a secret list was kept. Nevertheless, abuse victims' shouts for fair treatment went unconsidered as leaders from churches and organizations tried to shield themselves rather than those who have been taken advantage of by sexual assault.
One victim outlined being treated with animosity as she claimed she was sexually assaulted by a youth pastor. The implicated pastor served in numerous Southern Baptist churches in a number of states. During a conference with the SBC leaders in 2007, a member of the Exec Council "turned his back to her during her speech and another chortled."
Responsibility in the Baptist Church
Russell Moore, the previous head of the SBC's policy branch, the Ethics & Religious Liberty Commission, stated 'this is not all Southern Baptists, take a look at all the good we do.' The Report shows a trend of stonewalling, retaliation, coverup, and intimidation." He desires this report will bring much-needed reform and hold those responsible for their sexual assault.
The report alleges that a key Southern Baptist official was credibly accused of sexual assault just one month after completing his two-year stretch as the convention's president. The report also names three previous presidents of the convention, a former vice president, and the former head of the SBC's administrative council as notable SBC leaders who helped in covering up and also motivated presumed abusers.
To learn more about information and resources available to survivors of sexual abuse in Indiana, read our page: https://abuseguardian.com/sexual-assault-lawyer/indiana/sex-trauma-therapist-in/
Abuse Guardian for Indiana