Was Darrell Gilyard Listed in SBC Abuse Report?
Darrell Gilyard, former pastor of Shiloh Metropolitan Baptist Church in Jacksonville, FL, was investigated in 2007 on suspicion of sending inappropriate text messages to his daughter's cell phone. There have been numerous reports of inappropriate sexual misconduct with women in previous churches, according to reports. Gilyard admitted in 2004 to fathering the child of a woman who accused him of raping her during a counseling session.
Gilyard is a Florida sex offender with two 2009 convictions for lewd and lascivious molestation of two teenage girls, one between the ages of 12 and 15 and the other under the age of 16. After serving a three-year prison sentence, he returned to work at Christ Tabernacle Baptist Church in 2012. In the 1990s, he worked at a large church in Dallas County, but he left for Florida after being publicly accused of molesting young congregants.
Gilyard has served as a pastor at Christ Tabernacle Baptist Church in Jacksonville, FL, Metropolitan Baptist Church in Jacksonville, FL, Victory Baptist Church in Richardson, TX, Concord Missionary Baptist Church in Oak Cliff, TX, and an assistant pastor at Hilltop Baptist Church in Norman, OK.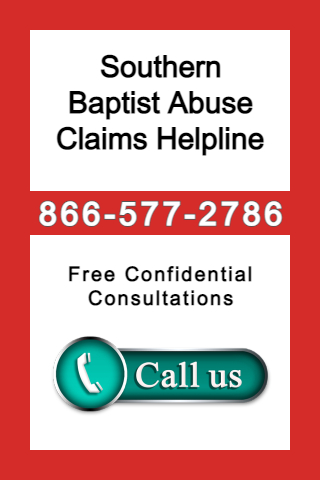 Southern Baptist Convention News
According to the Washington Post, a 300-page report was released on Sunday, May 22, 2022. The report contains scary brand-new information regarding certain abuse occurrences and sheds light on how denominational authorities actively resisted abuse avoidance and reform for many years.
Southern Baptist Convention leaders have actually announced an extensive and independent 3rd party investigation that discovered that abusers were typically disregarded, forgotten, or even denounced by high-ranking congregation representatives from within this religious denomination of more than 16 million members. Moreover, it disclosed these leaders often deceived their very own members to stop them from being aware of the prevalent sexual misbehavior.
Click to continue reading Southern Baptist Convention News
A Story of Disregarded Misconduct
For nearly 2 decades, survivors who were sexually abused attempted to contact the administration of the Southern Baptist Convention about the ministers and congregation workers. Almost all of these reported incidents fell beyond the statutes of limitations, making it uncertain the number of sexual predators were really incriminated. According to the report, an in-house list was kept. However, survivors' cries for justice went ignored as leaders from churches and organizations tried to protect themselves instead of those who have been preyed on by sexual abuse.
One victim talked about being treated with animosity as she claimed she was sexually abused by a youth pastor. The implicated pastor served in numerous Southern Baptist churches in a number of states. At a conference with the SBC leaders in 2007, a member of the Executive Council "turned his back to her during her speech and another chortled."
Accountability in the SBC
Russell Moore, the previous head of the SBC's policy arm, the Ethics & Religious Liberty Commission, specified 'this is not all Southern Baptists, take a look at all the good we do.' The Report demonstrates a pattern of stonewalling, retaliation, coverup, and intimidation."
The report claims that a leading Southern Baptist official was credibly accused of sexual assault just one month after finishing his two-year term as the convention's president. The report also names three prior presidents of the convention, a previous vice president, and the previous head of the SBC's administrative division as renoun SBC leaders who helped in protecting and even encouraged believed sexual abusers.
He wishes this report will instigate much-needed reform and hold those accountable for their horrific acts of abuse.
To learn more about sexual abuse cases in Jacksonville, Florida, visit this page: https://abuseguardian.com/sexual-assault-lawyer/florida/sexual-abuse-lawyer-jacksonville-fl/
Abuse Guardian for Florida