New York – Dr. Darius Paduch, a prominent urologist with over two decades of experience, has been criminally charged with sexually abusing underage boys. This comes after a former patient alerted the New York State Health Department five years prior about alleged misconduct that mirrors the current federal indictment against the physician.
The allegations date back to 2006 and 2007, with a formal complaint filed in 2018 detailing a disturbing list of claims made by a patient who was awaiting surgery. The patient accused Paduch of engaging in "a number of abusive and inappropriate actions" during exams, including requiring the patient to masturbate in front of him, him taking pictures of the patient's erect penis, showing the patient pictures of other men's genitals, and discussing the patient's individual taste in pornography.
Dr. Paduch's only formal discipline came after his arrest, leading to the suspension of his medical license in New York. His defense attorney, Michael Baldassare, is fervently advocating for the presumption of innocence, highlighting Paduch's extensive experience in treating male reproductive health conditions and his service in the Army Reserve Medical Corps.
Can NewYork-Presbyterian and Northwell Health Be Held Liable For Sexual Abuse By Urologist Dr. Darius Paduch?
Health regulators have remained tight-lipped about why this initial complaint failed to trigger disciplinary action over the subsequent five years or whether an investigation was conducted and its findings. Monica Pomeroy, a spokesperson for the Department of Health, emphasized that they review every complaint they receive but are restricted from discussing non-disciplinary cases.
Records show that he was with New York Presbyterian for more than a decade but began treating patients at Northwell Health in 2019. One plaintiff said they met with Northwell Health officials in 2020 to address the doctors' history of alleged abuse while employed with New York Presbyterian. Despite taking the accusations seriously, no actions followed. According to the criminal indictment, Paduch was able to continue with his pattern of misconduct.
Prominent New York Urologist Dr. Darius Paduch Linked to a History of Sexual Misconduct
Many of the accusers allege that Paduch would become aroused after pressing against them during their exams. However, patients are not the only ones coming forward with complaints about the doctors' behavior. One complaint was read in a 2012 letter to the New York Presbyterian Weill Cornell Medical Center human resource office from a urology nurse. It stated that Paduch would often use sexually explicit language and had exposed his buttocks to an employee. A spokesperson for Weill Cornell Medicine, Steve Singer, responded, "The acts described are disturbing and appalling and we feel deeply for those involved." However, it has not been revealed that they investigated or took disciplinary action against the doctor at the time of the complaint.
Survivors of Sexual Abuse by Dr. Paduch Urged to Come Forward
Attorneys representing the plaintiffs are convinced that more victims will come forward, shedding light on a potentially vast scope of abuse. Mallory Allen, an attorney representing 35 former patients, expressed her belief that "thousands of people were likely abused," but many refrain from coming forward against their abusers.
Dr. Paduch Sexual Abuse Lawsuit: NewYork-Presbyterian and Northwell Health Accused of Ignoring Reports of Misconduct
Multiple former patients are now suing Dr. Paduch under New York state's Adult Survivor's Act, which allows victims of sex crimes to file civil suits within a designated period even if the statute of limitations has expired. At least 37 plaintiffs have joined these lawsuits, targeting Dr. Paduch and the medical networks that employed him: New York Presbyterian Hospital and Northwell Health.
The American Board of Urology was asked about the appropriateness of standard practices when conducting a genital exam on a patient under 18. They were also asked if they included urologists asking patients to masturbate in front of them or if it was common to require photographs of genitals, but they have yet to respond.
How Can Survivors of Doctor Sexual Abuse Get Justice?
Attorney Laurence Banville sat down with sexual assault lawyer Tom Cell to delve into the legal pathways available to survivors of doctor sexual abuse. With a shared commitment to justice and experience representing survivors across the state of New York, Banville and Cell discussed the complexities of cases like Dr. Paduch's sexual abuse lawsuit, the role they play in holding liable parties accountable, and the essential support legal professionals provide throughout survivors' journeys.
Laurence Banville: Thank you for joining us, Tom. Survivors of doctor sexual abuse often find themselves in a difficult position. Could you provide some insights into the legal avenues available to them through civil cases?
Tom Cell: Thank you, Laurence. It's essential that we address this topic. Survivors of doctor sexual abuse indeed face a challenging journey, but civil cases can provide them with a way to seek justice and hold liable parties accountable for their actions.
LB: Absolutely. Many survivors are hesitant to come forward due to the power dynamics and fear of not being believed. How can a civil case empower them to tell their stories and seek redress?
TC: That's a significant concern, Laurence. Civil cases offer survivors an opportunity to have their voices heard in a legal setting. By pursuing a case, survivors can not only seek compensation for the physical, emotional, and psychological harm they've suffered but also shed light on systemic issues that might have allowed such abuse to occur.
LB: It's clear that accountability is a key aspect. Could you explain how pursuing a civil case can help survivors hold both individual doctors and the institutions they're associated with accountable?
TC: Certainly. In cases like these, where negligence or misconduct is alleged against a doctor, it's important to remember that institutions also have a duty to provide a safe environment for patients. Just like this case, which seeks to hold New York Presbyterian Hospital and Northwell Health accountable for ignoring complaints against Dr. Paduch, by bringing a civil lawsuit, survivors can target both the individual doctor and the institutions that might have failed to prevent the abuse or adequately respond to complaints.
LB: The legal process can seem daunting for survivors. How can legal professionals like us support them through this challenging journey?
TC: Our role as attorneys is to stand by survivors, guide them through the legal process, and advocate for their rights. We provide a supportive environment where survivors can share their experiences without fear of judgment. Our experience helps them navigate the complexities of the legal system and make informed decisions about their cases.
LB: Survivors might be concerned about the statute of limitations. Can you elaborate on how laws like the Adult Survivor's Act in New York can impact their ability to file civil suits?
TC: The Adult Survivor's Act has been a significant development in New York. It provides survivors of sex crimes with a one-year look-back period to file civil suits, even if the statute of limitations has expired. This offers a window of opportunity for survivors to seek justice, even if they might have thought their cases were time-barred.
LB: Finally, Tom, what message would you like to convey to survivors who are considering pursuing a civil case?
TC: To survivors out there, I want you to know that you are not alone. Your voice matters, and pursuing a civil case is a step toward healing, empowerment, and holding accountable those responsible for your suffering. We're here to listen, support, and fight for your rights every step of the way.
LB: Thank you for your insights, Tom. It's evident that survivors of doctor sexual abuse, like former patients of Dr. Paduch, have options, and with the guidance of experienced legal professionals, they can navigate this difficult journey towards seeking justice and healing.
Get Your Voice Heard: Call for a Free Consultation Today
If you or someone you care about has been impacted by the alleged misconduct of Dr. Paduch, we invite you to connect with Laurence Banville and Tom Cell through the chat or form available on this page. Their experience can guide you in understanding the potential legal avenues at your disposal. Rest assured, the consultation is entirely cost-free and comes with no strings attached. Your well-being and rights matter to us, and we are here to provide you with the guidance you deserve.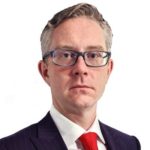 Mr. Banville is a personal injury attorney who has experience in handling auto accidents, work injuries, medical malpractice, dog bites, slip and falls, and representing survivors and victims of sexual abuse. Mr. Banville is affiliated with law firms in Pennsylvania, New York, New Jersey, Delaware, D.C., and Maryland. Abuse Guardian