Was Johnathan Baily Listed in the SBC Investigtigation Report?
Jonathan Michael Bailey, 40, was previously the youth pastor of Lakeview's First Baptist Church New Orleans. According to NOLA.com, he was arrested in 2015 and pleaded guilty to six counts of molestation, five counts of indecent behavior with a minor, and one act of obstruction of justice in Orleans Parish. He was given a ten-year prison sentence.
According to WLOX, he subsequently pled guilty to two counts of sexual battery of a child under the age of 15 in Mississippi in 2019 and was sentenced to an extra 23 years in prison thereafter serving his Louisiana term. Bailey will have to register as a sex offender whenever he is freed from prison.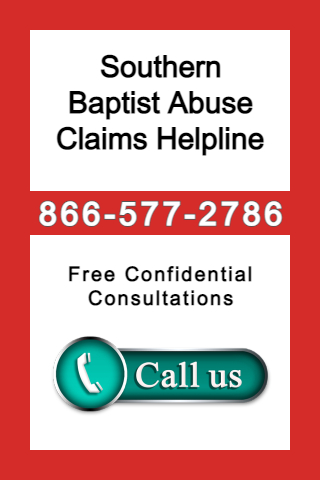 Southern Baptist Convention 2022 Report
According to the Washington Post, a 300-page report was launched on Sunday, May 22, 2022. The file includes terrible new information concerning certain abuse circumstances and clarifies how denominational officials actively fought abuse prevention and change for decades.
Southern Baptist Convention leaders have revealed a comprehensive and independent third-party examination that uncovered that abusers were typically ignored, forgotten, or even denounced by high-ranking church leaders from within this religious denomination of greater than 16 million individuals. Additionally, it revealed these leaders often lied to their own members to avoid them from being aware of the rampant sexual assaults.
Continue reading about the Southern Baptist Convention 2022 Report
A Record of Disregarded Misconduct
The report alleges that a key Southern Baptist leader was credibly accused of sexual assault just one calendar month after finishing his two-year term as the convention's president. The report likewise names three prior presidents of the convention, a previous vice president, and the former head of the SBC's administrative arm as noted SBC leaders who assisted in covering for and even encouraged presumed abusers.
One victim talked about being treated with hostility as she claimed she was sexually abused by a youth pastor. The implicated pastor served in several Southern Baptist churches in numerous states. During a meeting with the SBC leaders in 2007, a member of the Executive Council "turned his back to her during her speech and another chortled."
Responsibility in the SBC
Russell Moore, the previous head of the SBC's policy arm, the Ethics & Religious Liberty Commission, mentioned 'this is not all Southern Baptists, take a look at all the good we do.' The bombshell report shows a trend of stonewalling, retaliation, intimidation, and coverup." He desires this document will deliver much-needed change and hold those responsible for their sexual assault. He hopes this report will instigate much-needed reform and hold those accountable for their misconduct.
To learn more about information and resources available to survivors of sexual abuse in Mississippi, read our page: https://abuseguardian.com/sexual-assault-lawyer/mississippi/sex-trauma-therapist-ms/
Abuse Guardian for Alabama & Mississippi