Was Joshua Clemons Listed In Southern Baptist Abuse Investigation Report?
Joshua Clemons, a former youth pastor at Crossroads Community Church in Parker, Colorado from 2006 until 2015, was convicted in Denver County of second-degree assault-strangulation and attempted sexual assault of a juvenile. In Douglas County, he was also found guilty of sexual exploitation of a 17-year-old female. His Denver County conviction carried a four-year sentence, while his Douglas County conviction carried a three-year sentence. Following his release, he will serve ten years of sex offender intense supervised probation.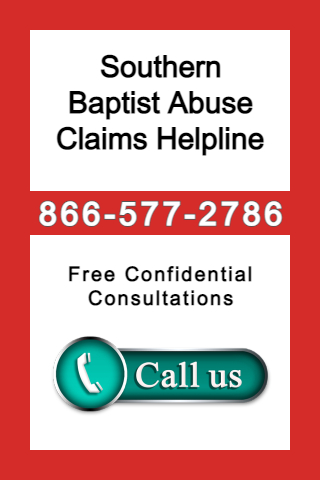 List of Southern Baptist Abusers
According to the Washington Post, a 300-page report was launched on Sunday, May 22, 2022. The report consists of terrible new specifics concerning certain abuse circumstances and clarify how denominational officials actively fought abuse avoidance and reform for several years.
Southern Baptist Convention leaders have actually announced a substantial and independent 3rd party investigation that discovered that abusers were often overlooked, forgotten, or even criticized by high-ranking church authorities from within this religious denomination of more than 16 million individuals. Additionally, it showed these leaders typically lied to their own members to keep them from knowing the widespread sexual wrongdoing.
Continue reading about the List of Southern Baptist Abusers
A Story of Overlooked Mishandling
Almost all of these reported events fell outside of the statute of limitations, making it unclear how many predators were actually charged. According to the report, an internal list of predators was kept.
The report stated that an essential Southern Baptist leader was credibly accused of sexual assault only one calendar month after finishing his two-year term as the convention's president. The report likewise names 3 previous presidents of the SBC, a former vice president, and the previous head of the SBC's administrative arm as well-known SBC leaders who helped in covering for and even encouraged thought abusers.
One victim talked about being treated with hostility as she alleged she was sexually abused by a youth pastor. The accused pastor served in multiple Southern Baptist churches in a number of states.
SBC Responsibility For Abuse
The document states that a major Southern Baptist official was credibly accused of sexual assault just one month after completing his two-year stretch as the convention's president. The report likewise names three previous presidents of the convention, a previous vice president, and the former head of the SBC's administrative council as notable SBC leaders who assisted in covering up and actually motivated presumed sexual abusers.
He desires this report will bring much-needed reform and hold those accountable for their horrific acts of abuse.
To learn more about information and resources available to survivors of sexual abuse in Colorado, read our page: https://abuseguardian.com/sexual-assault-lawyer/colorado/sex-trauma-therapist-co/
Abuse Guardian for Colorado