Was Tim Ballard  Listed in the SBC Abuse Investigation Report?
Tim Ray Ballard, a coach, and principal at Abundant Life Schools associated with the Sylvan Hills First Baptist Church in Arkansas was charged with one act of sexual assault in the first degree and four counts of sexual assault in the second degree in 2010 in connection with his alleged involvement with former pupils at the school. He was originally accused of kissing and inappropriate touching of a minor beginning in her eighth-grade year and leading to penetration and oral sex before her high school graduation.
Ballard was charged with first- and second-degree sexual assault and registered as a sex offender in Arkansas in 2011. He was sentenced to five years of probation.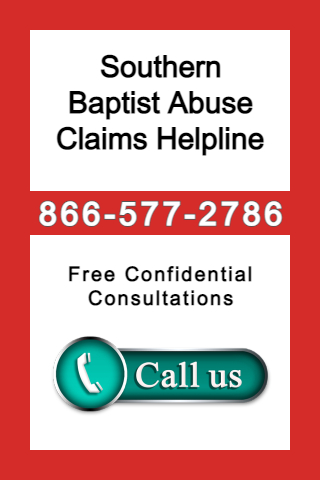 SBC Guidepost Report PDF
According to the Washington Post, a 300-page report was released on Sunday, May 22, 2022. The report consists of scary new specifics relating to particular abuse circumstances and sheds light on how denominational officials actively resisted abuse prevention and change for many years.
Southern Baptist Convention leaders have announced a substantial and independent third-party investigation that found that abusers were typically ignored, forgotten, or even admonished by high-ranking church leaders from within this religious denomination of larger than 16 million people. In addition, it uncovered these leaders typically lied to their own members to prevent them from being aware of the unchecked sexual wrongdoing.
Continue reading to learn more about the SBC Guidepost Report PDF.
Southern Baptist Convention: A Past of Overlooked Misconduct
The report alleges that a key "SBC" official was credibly accused of sexual assault merely 1 month after finishing his two-year stretch as the convention's president. Additionally, Johnny Hunt, a well-known Georgia Southern Baptist preacher and senior vice president of the Southern Baptist Convention's objectives arm, was credibly implicated of assaulting a female during a 2010 getaway in Panama City Beach, FL. The North American Mission Board president claimed he was uninformed of the accusations prior to Hunt resigning on May 13. The report likewise identifies 3 prior presidents of the convention, a previous vice president, and the previous head of the SBC's administrative arm as prominent SBC leaders who helped in covering and even encouraged alleged abusers.
One victim detailed being treated with animosity as she alleged she was sexually abused by a youth pastor. The implicated pastor served in several Southern Baptist churches in a number of states. At a meeting with the SBC leaders in 2007, a member of the Exec Council "turned his back to her during her speech and another chortled."
Responsibility in the SBC
The report asserts that a principal Southern Baptist leader was credibly implicated of sexual abuse just one month after completing his two-year stretch as the convention's president. The report likewise names 3 previous presidents of the convention, a previous vice president, and the former head of the SBC's administrative arm as renoun SBC leaders who assisted in covering and also motivated thought sexual abusers.
He desires this report will bring about much-needed change and hold those accountable for their misconduct.
To learn more about information and resources available to survivors of sexual abuse in Arkansas, read our page: https://abuseguardian.com/sexual-assault-lawyer/arkansas/sex-trauma-therapist-ar/
Abuse Guardian for Arkansas